HypnoBirthing of CT Childbirth Classes
…your first step toward a safer, more informed birth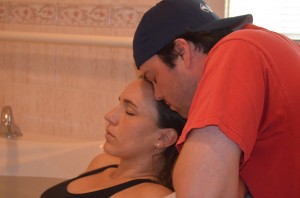 Our 14-hour HypnoBirthing® childbirth course is for you and your birth companion, with a new course starting every month. Sessions are approximately 3 hours long. You can take the class at any point during your pregnancy, and it doesn't matter whether you plan to give birth in a hospital, birthing center or at home.
You'll receive the 300-page HypnoBirthing text by Marie Mongan, two self-hypnosis CDs, and a 50-page HypnoBirthing of Connecticut proprietary book of review materials.
Childbirth is an inherently successful and normal process for all mammals. Even so, women can experience a lack of confidence due to misinformation and the prevalence of standard medical protocols in our culture. We'll provide you with the evidence-based research that can help you make the choices that are best for you and your family.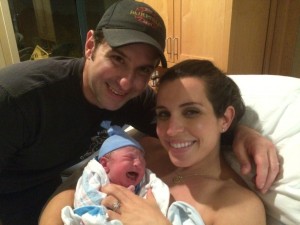 There is an empowerment that comes with gaining research-based information, an understanding of your rights, and the tools to remain relaxed and in control through labor and delivery. The trouble with fear during labor is that it causes you to secrete adrenaline, which tightens the cervix and reduces oxygen flow to your baby. A safe and satisfying birth comes more easily when you learn the HypnoBirthing techniques and understand your choices. You always have choices — even in the event of special circumstances or a surgical birth.
From the first session, you'll know some important questions to ask your obstetrician or midwife at your next prenatal visit. We also cover special circumstances, should your labor venture off-course.
The premise of HypnoBirthing is that fear and tension are the cause of labor pain – therefore, it doesn't serve women to focus on "pain management techniques" in preparation for childbirth. Instead we focus on laboring and birthing with deepest trust, using the same kind of self-hypnosis techniques you might practice in a yoga class or during a guided meditation.
There is no right or wrong way to birth your baby. The goal of HypnoBirthing is simply to stay calm and in control every step of the way. The result is that the vast majority of women are having completely natural births, and regardless of intervention rates, 99% report feeling "highly satisfied" with their HypnoBirthing experience. HypnoBirthing has been the fastest-growing childbirth program in the past thirty years and we are the leading provider of HypnoBirthing education in the northeast, having served more than 1,200 couples since 2007.
Benefits of HypnoBirthing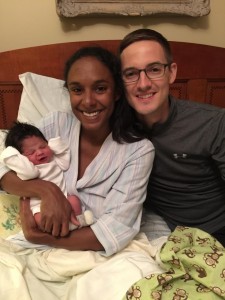 ✓ The average HypnoBirthing® birth is >50% shorter than other births on average;
✓ Reduces the incidence of preterm labor by 67%.
✓ Results in fewer breach presentations by 45%.
✓ Lower incidence of induction and usage of Pitocin for speeding up labor.
✓ Fewer episiotomies.
✓ A lower incidence of cesarean section by approximately 60%.
You can attend the course any time during your pregnancy and missed classes can be easily made up the following month.
See photos of our beautiful HypnoBirthing center – the only one of its kind in the Northeast.