Cynthia Overgard in the Media
Since her first birth in 2005, Cynthia became increasingly committed to educating and empowering women in birthing. In 2007, Cynthia wrote and published her inspiring birth story in various print media — most notably, the internationally-acclaimed Mothering magazine made it the cover story of their annual Pregnancy Special in 2007. Since then, Cynthia continues to publish and be interviewed on a regular basis, presenting evidence-based childbirth research in a compelling and accessible way for today's expecting parents.
Cynthia Overgard – Publications
Pathways to Family Wellness Magazine
---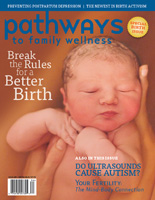 Mothering Magazine
---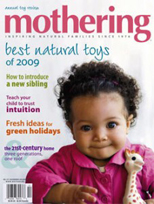 Cover Story: "Off Her Back", Author. December 2007.
Cynthia had honorable mentions in two subsequent issues.
American Baby
---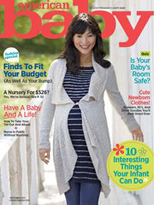 "Eight Ways to Manage Labor Pain", Interview. October, 2008.
Pathways to Family Wellness Magazine
---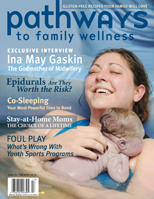 Childbirth: Opposing Viewpoints
---
"Women Should Be Given Choices About Where to Give Birth", Author. 2009.
Body Magazine
---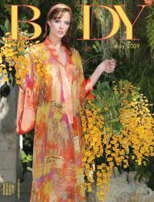 "Wholesale Maternity News", Interview. November 2011.
Cynthia Overgard – Media Coverage
✓ Fox Online: Hypnosis During Pregnancy: Can Labor Really be Pain Free? December 2013
✓ Linda O'Connor's Parent Talk Radio Show: October, 2013
✓ Healthy Living magazine: Special Delivery – Making Hard Labor Easier: September 2013
✓ Blythe Lipman Radio Show: Toddler & Baby Instructions with Cynthia Overgard
✓ FTNS Radio Interview: Understanding HypnoBirthing with Cynthia Overgard
✓ Birth Day Midwifery Care: The Epi-No? No!